All The Sermons Of Pastor D. A. Waite, Th.D., Ph.D.
Audio and some Video Messages By Pastor D. A. Waite, Th.D., Ph.D.
Senior Pastor of the Bible For Today Baptist Church, 900 Park Avenue, Collingswood, New Jersey 08108,
Phone: 856-854-4747; FAX: 856-854-2464; E-Mail:
BFT@BibleForToday.org
All The Sermons Of Assistant Pastor Daniel S. Waite, M.A., M.Div.
Audio and some Video Messages By Pastor Daniel S. Waite, M.A., M.Div.
Assistant Pastor of the Bible For Today Baptist Church, 900 Park Avenue, Collingswood, New Jersey 08108,
Phone: 856-854-4452; FAX: 856-854-2464; E-Mail:
dswaite@BibleForToday.org
. . .

A MESSAGE AND SCHEDULE FROM PASTOR D.A. WAITE

. . .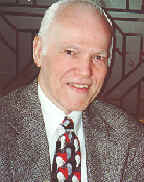 The Bible For Today Baptist Church is a unique church. We hold to all of the doctrines taught in the Bible that Baptists have always believed. We are a fundamental, independent, unaffiliated, pre-millennial, separated, Bible-believing Baptist church.
"The Church in thy house"
(Philemon 1:2)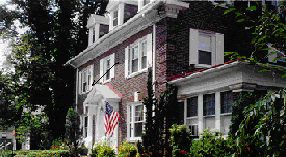 CHURCH SERVICES and preaching (Romans through Revelation) are on both VCR and DVD.

OUR CHURCH IS UNIQUE AMONG MANY IN OUR COMMUNITY AND COUNTRY FOR EIGHT REASONS:
(1) As distinguished from many other churches, we preach from and defend the King James Bible. We believe it is the only accurate and faithful English Bible because of its superior Hebrew and Greek texts, its superior translators, its superior translation technique, and its superior theology.

(2) I believe in expository preaching and teaching. As the pastor-teacher, I take books of the Bible and teach from them verse by verse and Word by Word. Since our church began (October, 1998), we have studied in this manner the books of Romans, 1 Peter, Galatians, Ephesians, Philippians and Philemon and 1 Corinthians. This is distinctive among churches.

(3) We are not striving to build a mega-church! We do not want to compromise the Bibleís teachings for the sake of numbers. On the contrary, we wish to be faithful to the whole counsel of the Bible, trusting the Lord to bring in the "numbers" He leads our way.

(4) Our music does not reflect the modern "Contemporary Christian Music" so popular in many churches today. On the other hand, we sing hymns and gospel songs that exalt the Lord Jesus Christ and the truths of the Bible. Our pianist, Mr. Dick Carroll, is one of the most accomplished musicians in the United States of America. Our church loves to sing the old, God honored "Hymns of the Faith."

(5) Unlike other churches, we are meeting presently in our home pictured on the front of this pamphlet. It is a warm atmosphere where Christians who love their Saviour and one another enjoy sweet family fellowship. Some drive from Delaware, Pennsylvania, as well as from north and south Jersey, (taking as long as an hour and fifteen minutes) in order to worship with us.

(6) Each Sunday after the service, many of us, like a family, eat together and have a time of informal fellowship and conversation. In this way we get to know one another even better. We consider this to be an important time. It is a blessing!

(7) All of our church services are recorded on videotape. Very few churches, to our knowledge, have their services available on videotape format. These are available to those who wish to study Godís Word with us in this way. Write or phone us (856-854-4747) for information on these church videos.

8) Our church uses the Defined King James Bible. This Bible is placed under every seat in our church. It defines accurately uncommon words that some Christians might not understand. Over 30,000 people worldwide have copies of the Defined King James Bible. I urge you to get your own copy if you need one.
We Believe in Preserved Scriptures
The Bible came from God "The prophecy came not . . . by the will of man, but holy men of God spake as they were moved by the Holy Ghost," (2 Peter 1:21).

The Bible is for our good "All Scripture is given by inspiration of God and is profitable, . . " (2 Timothy 3:16).
We Believe in Personal Salvation
THE BAD NEWS
Everyone is a sinner. "All have sinned and come short of the glory of God." (Rom. 3:23).

The penalty for sin is eternal separation from God. "The wages of sin is death. . . ." (Romans 6:23).

Those who never trust in Christ will be judged for their sins and condemned to hell forever. ". . . them that know not God and that obey not the gospel of our Lord Jesus Christ, . . . shall be punished with everlasting destruction from the presence of the Lord. . . ." (2 Thessalonians 1:8-9).

THE GOOD NEWS
Christ died for sinners. ". . . while we were yet sinners, Christ died for us." (Rom. 5:8).

God, by grace, saves all who trust in Jesus. "For by grace are ye saved through faith, and that not of yourselves; it is the gift of God, not of works lest any man should boast.." (Eph.2:8-9).

Those God saves can never lose their salvation. ". . . neither death, nor life, nor angels, nor principalities, nor powers, nor things present, nor things to come, nor height, nor depth, nor any other creature shall be able to separate us from the love of God, which is in Christ Jesus our Lord." (Romans 8:38-39).
YOUR INVITATION
Visit Us
Sundays - 10:00 a.m. - Expository Preaching - Verse by Verse


Sundays - 1:30 p.m. - Bible Study - Verse by Verse


Thursdays - 7:00 p.m. - Bible Study - Verse by Verse

Hear Us
All Eastern Times
Sundays--(10-10:30 p.m.) Shortwave 5.745 MHZ (Just For Women)
Saturdays--(12:30 p.m.-12:45 p.m.) WTMR Radio (800AM) (Just For Women)
---
Bible For Today Baptist Church
Pastor D. A. Waite, Th.D., Ph.D.
900 Park Avenue
Collingswood, NJ 08108
Phone: 856-854-4747
Fax: 856-854-2464
E-mail: BFTBC@BibleForToday.org